enable rapid transformation through
centers of excellence
Discover new ways to make everyday business more effective
through Mobility, Cloud, IoT, Automation, Data Science and more
We believe every business can discover optimum potential through the right mix of technology. Emerging technologies like IoT, Mobility, AI and Cloud spark enthusiasm in us.
And we bring that energy to every customer we work with.
total transformation through
centers of excellence
RDA Labs empowers businesses through
Centers Of Excellence (CoE) that work with your IT teams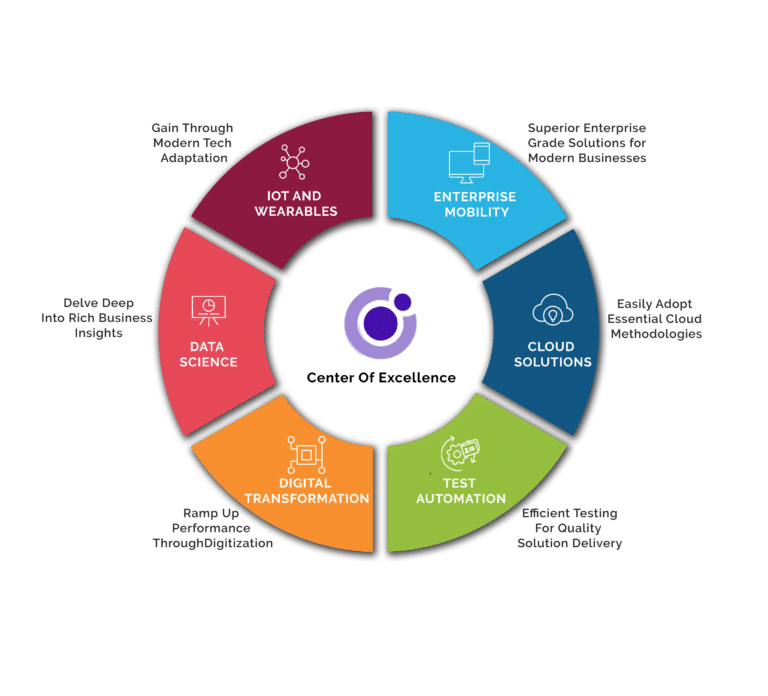 Our CoE's boost talent, amplify efficiency, minimize risks and
give way to superior business results
GEORGINA NELSON
Founder & CEO, TruRating
"RDA labs has been a game-changer for us.  Reji and Team have gone above and beyond every day to ensure the exceptional quality of the products and delivery on time. Thanks, RDA for being extended part of TruRating"
RAONAK AHMAD
Vice President, Global Digital Strategy at Assurant Inc
"I had a pleasure of working with RDA labs on number of Customer experience oriented innovation projects. Their vision for the future, attention to the important needs of the corporation innovative agenda is something I appreciate. I would highly recommend Reji Baby and the Team"
JP Bewley
Founder & CEO EVO
"We have had great success building an Artificial Intelligence based product for a mobile app for consumer wearables. RDA Labs has been a great partner for EVO. I really appreciate RDA Labs."
Stephen Ebbett
Chief Marketing and Digital officer , American Addiction Centers.
(Former Chief Digital Officer of Assurant)
" RDA Labs is a superb partner in terms of quality. They are a highly skilled & versatile development team who are always looking for the best solution for our customers. If you are looking for a great partner with flexible terms & commitment to deliver on time, everytime, pick RDA Labs"
Rob Cabral
Head of Technologies, Big Cloud Analytics
"We have an amazing relationship with RDA Labs. Whether its Design, Architechture or Implementation, they truly bring best-in-class to the table. RDA Labs is dedicated, cost-effective, time sensitive and truly understand what drives business needs."
EXPERIENCE TRANSFORMATION
The demand for new enterprise mobile applications is 
about to rapidly increase, a new research shows.