Harness The Power Of Cloud and DevOps
Easily navigate complex changes that people, processes and existing technology choices go through while adopting Cloud Solutions
Today's enterprise relies on multiple cloud solutions and devops practices to operate their business successfully. Our Cloud Experts strive hard for the success of our customers. They will work with you and understand security, reliability, support, cost, performance, monitoring requirements and help in building and maintaining agile solutions which can scale on demand with growing business needs.
RDAlabs cloud services helps customers accentuate on DevOps adoption, Infrastructure Automation, Cloud Migration and Cloud operations and management, Continuous Integration and Deployment.
Supercharge software delivery by helping development and operations collaborate with DevOps. We'll help you with the implementation and tools needed for your devops journey
RDAlabs CLOUD MIGRATION SERVICE
RDAlabs Cloud Migrate accelerates your cloud adoption journey with a risk-free approach that addresses all your migration challenges.
With deep expertise in delivering superior customer experience, RDAlabs cloud migration services strive to build zero down time, high performance , reliable , cost effective migration of applications, business processes and work load into cloud. This comprehensive cloud migration offering helps you execute your cloud strategy with a structured, risk-mitigated approach for full-stack migration that includes apps, infrastructure and security.
cloud migration phased approach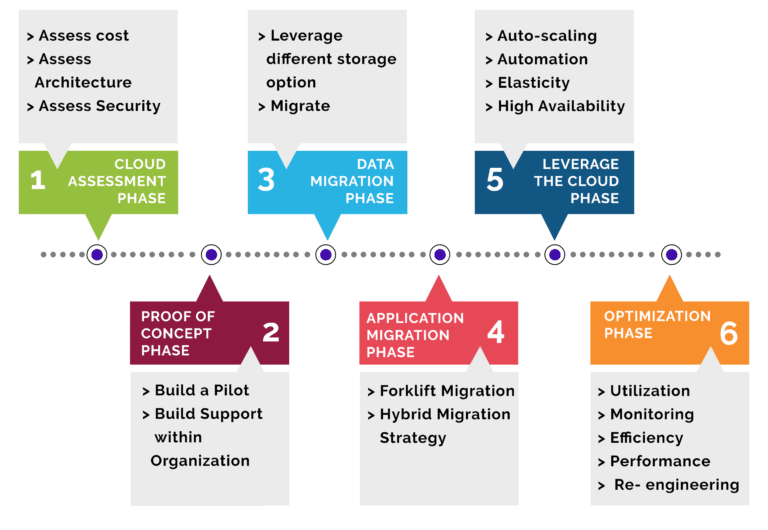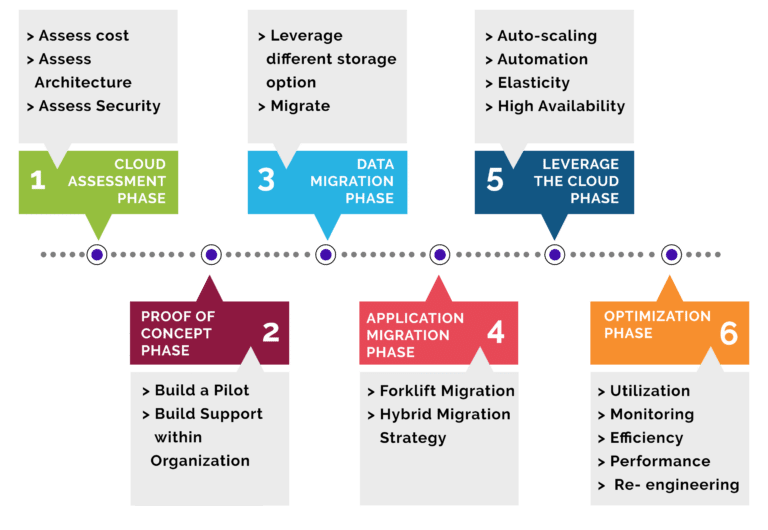 Break silos between business and IT through efficient DevOps that empowers cloud consumption.
Get regular feedback on the development process through automated build, deployment and testing to encourage quick bug fixes during production.
Infrastructure Automation (Terraform, Chef)
Simplify everything from installation to configuration of various environments and instances.
Release The Power Of Micro services through Docker And Kubernetes.
Complete cloud services and support of cloud infrastructures including AWS, Azure and Open Stack.
Comprehensive management of all cloud based solutions, infrastructure and business assets to assure full security and compliance.
Build strategies and execute smooth movement of business infrastructure onto cloud.
Performance and Monitoring
Enabling strategic consumption of cloud based services through controlled monitoring to optimize performance and reduce costs.
Avoid or eliminate unnecessary costs and sub-optimal use of available resources.
Recover from infrastructure or service disruptions, dynamically acquire computing resources to meet demand, and mitigate disruptions such as misconfigurations or transient network issues.
BENEFITS OF RDAlabs CLOUD SERVICES

Infrastructure that is auto scaling, self-healing, reliable environment

High-performance environment, through performance testing, monitoring and scaling

Perfect resource allocation and planning thereby reducing total cost

AGILITY THROUGH
AUTOMATION
Rapid infrastructure provisioning through configuration tools like Chef, Terraform

Thorough support to ensure minimal risks and no slips for your business operations

HIGHLY SECURE
ENVIRONMENT
Secure frameworks that work in cohesion with your legal and compliance standards